Welcome to Troop 220
Troop 220 has a long history in the Lee's Summit area of preparing young adults to become leaders in our community and life. Troop 220 is home to one of the largest all-girl troops in the Kansas City area in 2019 and maintains a very active, year-round program. We are proud to have Lee's Summit Christian Church as our chartered organization.
Ready to experience adventure?
Join Troop 220 today!
Advancement and Merit Badges Feature
The scouting experience offers girls the opportunity to earn merit badges and rise through the ranks to reach the ultimate goal of Eagle Scout. Throughout each year, there are numerous events and activities that come with tasks to complete or projects to undertake that will help you earn your next merit badge. Learn more about the requirements of becoming an Eagle Scout and all of the benefits it brings.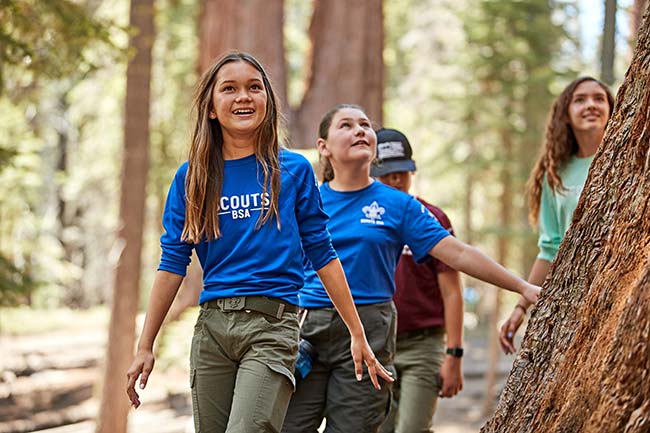 Developing Tomorrow's Leaders
The Troop is youth-led with the Scouts planning and carrying out their activities. This allows every Scout to be involved and develop important leadership skills. Adults provide oversight and monitor youth training. By planning and organizing activities, they develop teamwork and learn to lead as well as follow. This system provides an excellent opportunity for Scouts to develop leadership skills that will be useful throughout their lives. In addition, it gives them a chance to take responsibility for their own learning and growth. As a result, the Scout Troop is an excellent place for young people to develop into responsible adults. Troop 7220 is for girls aged 11-18. Our chartered organization also supports Troop 1220 for boys.
Troop Meetings
are an important part of the scouting 
experience and regular attendance is highly
encouraged every Monday night at 7:00.